Grim Dawn is an action role-playing game (ARPG), in a thematically dark fictional world loosely based on the Victorian era. Released on February 25, 2016, developed and published by Crate Entertainment.
Crate Entertainment announced on July 27, 2009 that they had licensed the Titan Quest engine from Iron Lore and announced Grim Dawn's development on January 21, 2010. Initially, few details were revealed, with Crate Entertainment simply stating that Grim Dawn is set in a thematically dark fictional world loosely based on the Victorian era.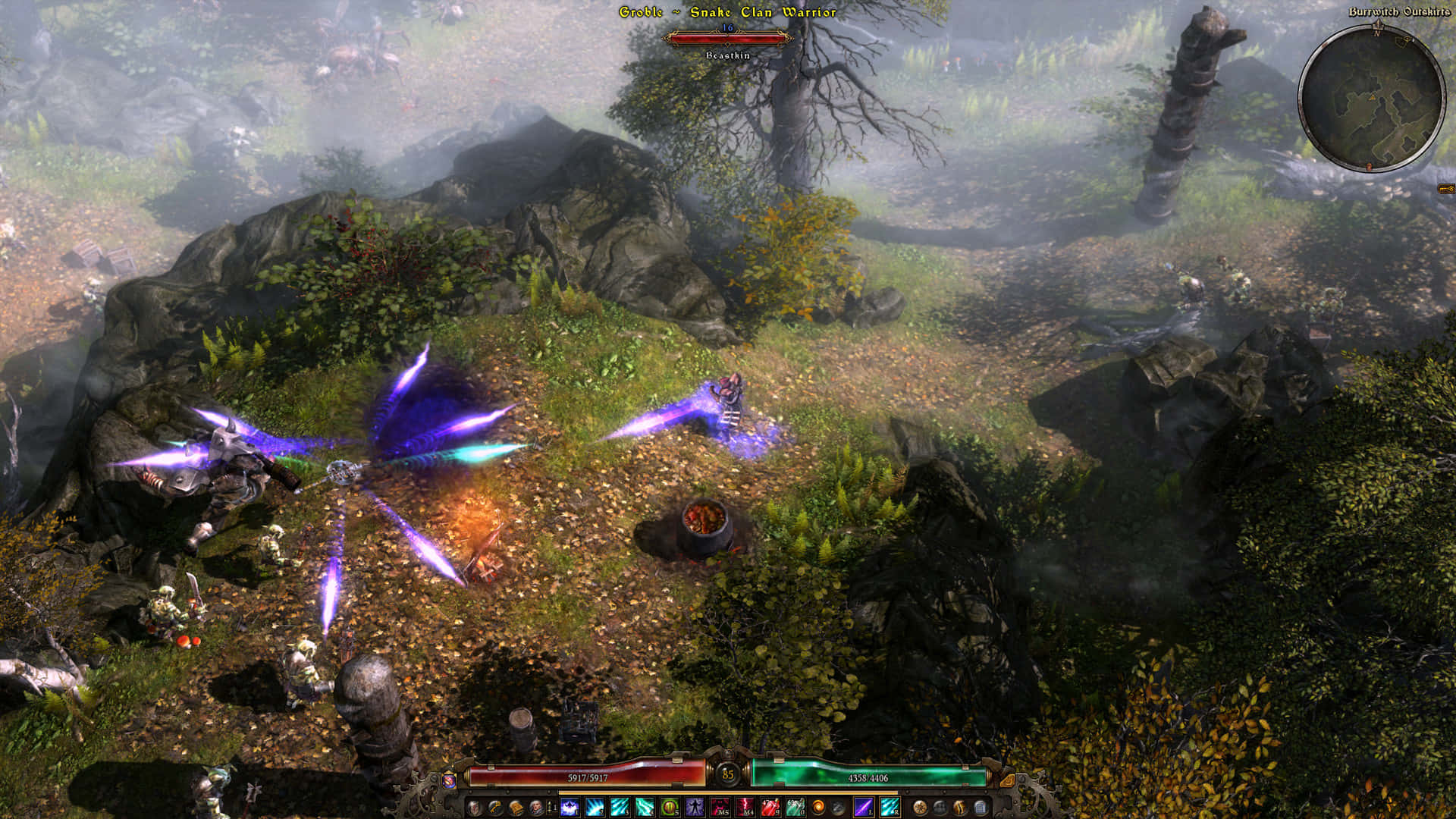 The game takes place in Cairn, a dark, war-torn world where a once proud empire has been brought to ruin and the human race was driven to the edge of extinction. Cairn has become ground zero of an eternal war between two otherworldly powers, the Aetherials, who view human bodies as a resource to use, and the Chthonians, who are intent on destroying humanity before that can happen.
Humans at some point had come into communication with extra-dimensional beings. They learned things from the whisperings of these otherworldly entities and eventually attempted to open a portal to bring one across. Naturally, being paranoid of the unknown as humans often are, they also devised a way to imprison it once it came through. Through experimentation, they learned that these beings, made of aether, a sort of spiritual energy, could fuse themselves with the human mind, possessing and controlling their host if they were able to subvert the human's will. The researchers discovered that a human, once possessed, retained heightened abilities after the aetherial being was purged from them. Naturally, this research got out of control as such things always do. The researchers brought over more aetherials, they got loose, the aetherials were able to then open more portals into their own world, bringing over large numbers of their brethren.
While the Aetherials were seeking to use human bodies as a resource, the Chthonians appeared to destroy the human race before that could happen. This cataclysmic war not only decimated human civilization but warped the very fabric of reality and, in its wake, gave life to new horrors.
The world of Cairn can never be fully restored to the way it once was. Grim Dawn is about survival and adaptation to the grim new reality. Small enclaves of human survivors exist scattered throughout the world, holed up in hidden refuges. These humans have quietly watched the warring invaders destroy one another and have become wise to the strengths and vulnerabilities of their otherworldly foes. A few survivors have begun to exhibit strange new abilities after surviving possession or exposure to the warp. These unnatural powers are feared by some but give many new hope of launching a resistance to fight the "outsiders" and reclaim what's left of their world.
DOWNLOAD:
– Part 1: Grim Dawn
– Part 2: Grim Dawn
BACKUP LINK: