[PC Game] Pro Evolution Soccer 2017
|
Pro Evolution Soccer 2017 (officially abbreviated as PES 2017, also known in some Asian countries as Winning Eleven 2017) is a sports video game developed by PES Productions and published by Konami for Microsoft Windows, PlayStation 3, PlayStation 4, Xbox 360, Xbox One, Android and iOS. The game is the 16th installment in the Pro Evolution Soccer series. It was released in September 2016 and is compatible with PS4 Pro console.
Konami partnered with FC Barcelona, Liverpool F.C., Borussia Dortmund and Club Atlético River Plate which will include recreation of the official kits, player faces, club logos and stadia among other exclusive content. Features include improved passing, Real Touch ball control, and improved goal tending technique. It includes fully licensed Arsenal, Atletico Madrid and Barcelona teams. The cover of the game features Barcelona players Neymar, Lionel Messi, Luis Suárez, Ivan Rakitić and Gerard Piqué, as well as the team's home stadium Camp Nou beneath the UEFA Champions League starball design with an Adidas Finale football on the pitch.
The game was positively reviewed upon launch, with critics describing the game as one of the best Pro Evolution Soccer games to date, and a refinement of its predecessor, Pro Evolution Soccer 2016. PES 2017 was succeeded by Pro Evolution Soccer 2018.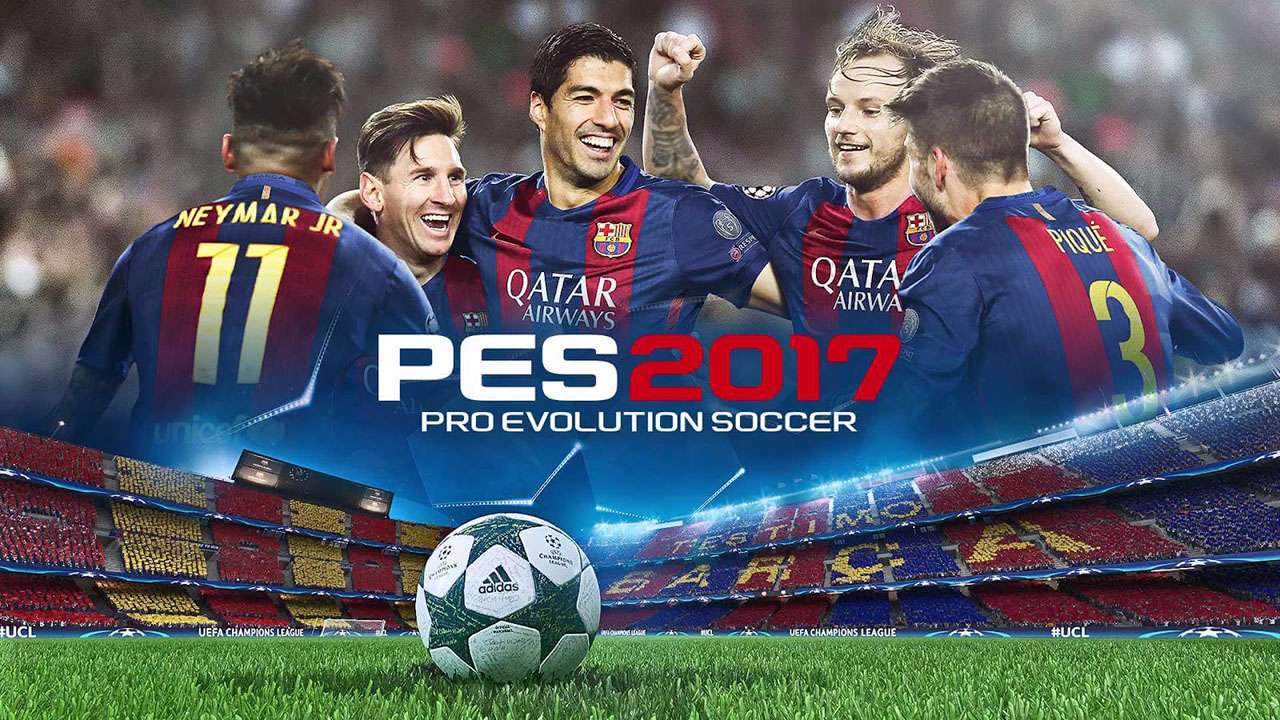 Features:
– Real Touch: Players control the ball in unique ways based on where and how you control them
– Authentic Visuals: Player models, lighting, crowds, pitch and stadiums totally revamped
– Adaptive AI: For the first time in a football game, the AI will learn how you play and adapt accordingly
– Natural Player Movement: Hundreds of new animations have been added to bring the players to life
– Goalkeepers: Keepers see a great jump in their quality, through added motions and animations
– myClub: Buy the players you want with the new myClub Scout/Auction feature
DOWNLOAD: Pro Evolution Soccer 2017
BACKUP LINK:
– Part 1: Pro Evolution Soccer 2017
– Part 2: Pro Evolution Soccer 2017