[PC Game] AirStrike 3D II: Gulf Thunder
|
AirStrike II: Gulf Thunder is a fresh sequel to AirStrike II, arguably the most exciting 3D helicopter combat action game ever released. With 24 thrilling missions of desert flying and terrorist destruction, it's more challenging than ever! The battle scene is littered with burning oil barrels and is packed with industrial objects where sneaky terrorist land units can hide to give them an unfair advantage. Take no prisoners!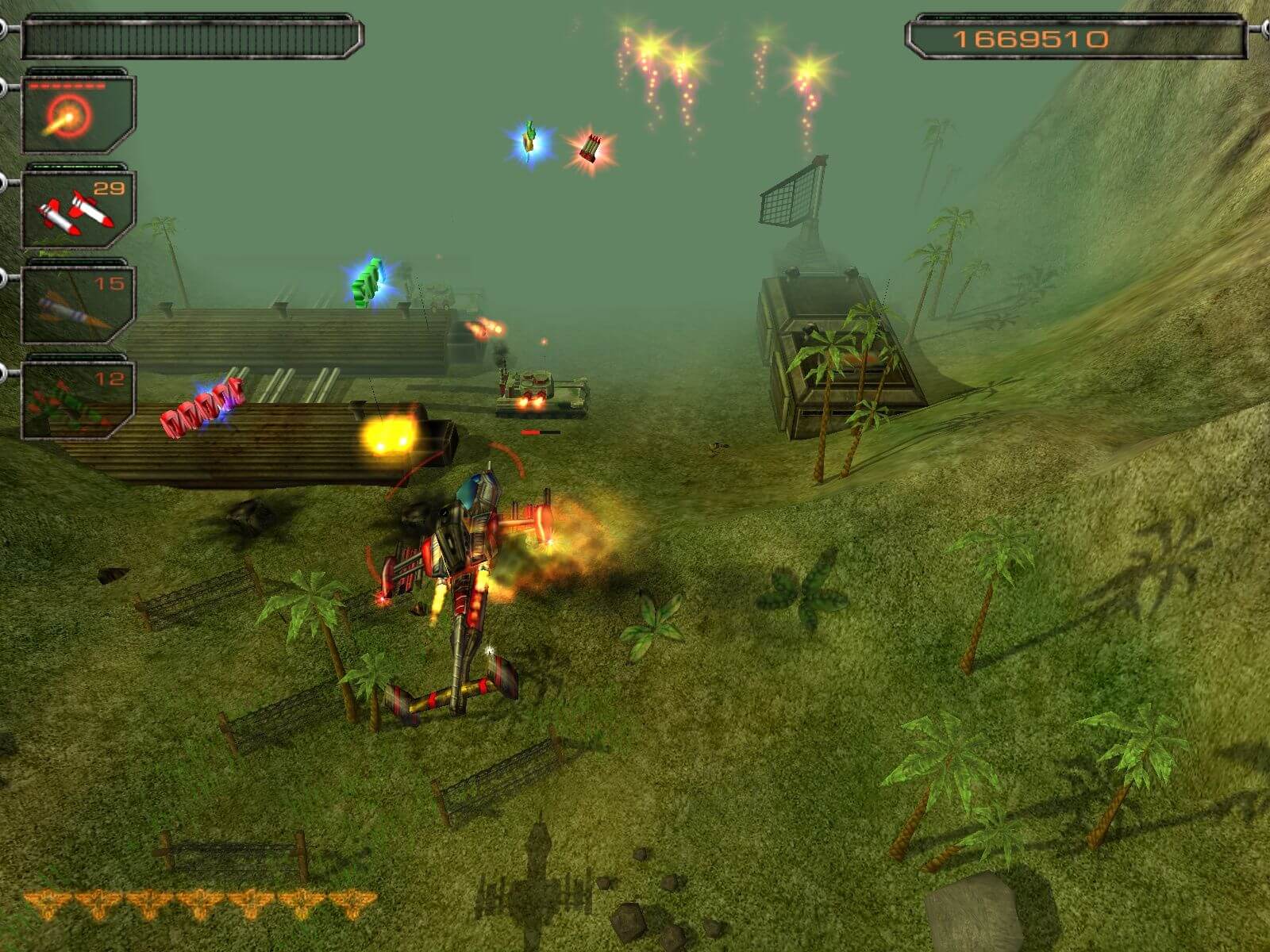 The terrorists have a new base, new explosives and a brutal weapon! A direct attack on the base is pointless, one needs to attack a moving unit and then plan ones attack on the core base. AirStrike II: Gulf Thunder has 3 helicopters but they are incredibly difficult to fly especially over the desert terrain in this Iraqi-based game.
Key Features:
– 3D Helicopter Desert Battle
– Tons Of Objects To Demolish
– 24 Gigantic Levels
– Destroy The Terrorists.
DOWNLOAD: AirStrike 3D II: Gulf Thunder
BACKUP LINK: AirStrike 3D II: Gulf Thunder