[PS3 Game] The Last of Us
|
The Last of Us is a 2013 action-adventure game developed by Naughty Dog and published by Sony Computer Entertainment. Players control Joel, a smuggler tasked with escorting a teenage girl, Ellie, across a post-apocalyptic United States. The Last of Us is played from a third-person perspective. Players use firearms and improvised weapons, and can use stealth to defend against hostile humans and cannibalistic creatures infected by a mutated fungus in the genus Cordyceps. In the online multiplayer mode, up to eight players engage in cooperative and competitive gameplay.
Development of The Last of Us began in 2009, soon after the release of Naughty Dog's previous game, Uncharted 2: Among Thieves. For the first time in the company's history, Naughty Dog split into two teams; while one team developed Uncharted 3: Drake's Deception, the other half developed The Last of Us. The relationship between Joel and Ellie became the focus, with all other elements developed around it. Actors Troy Baker and Ashley Johnson portrayed Joel and Ellie respectively through voice and motion capture, and assisted creative director Neil Druckmann with the development of the characters and story. The original score was composed and performed by Gustavo Santaolalla.
Following its announcement in December 2011, The Last of Us was widely anticipated. It was released for the PlayStation 3 in June 2013; a remastered version was released for the PlayStation 4 in July 2014. It was praised for its narrative, gameplay, visuals, sound design, characterization, and depiction of female characters. The Last of Us became one of the best-selling video games, selling over 1.3 million units in its first week and 17 million by April 2018. The game won year-end accolades, including multiple Game of the Year awards, from several gaming publications, critics, and game award ceremonies. It has been cited as one of the greatest video games ever made.
Naughty Dog released several downloadable content additions; The Last of Us: Left Behind adds a single-player campaign following Ellie and her best friend Riley. The Last of Us Part II, a sequel, was released in June 2020. A television adaptation is currently in development by HBO, written by Druckmann and Craig Mazin and starring Pedro Pascal as Joel and Bella Ramsey as Ellie.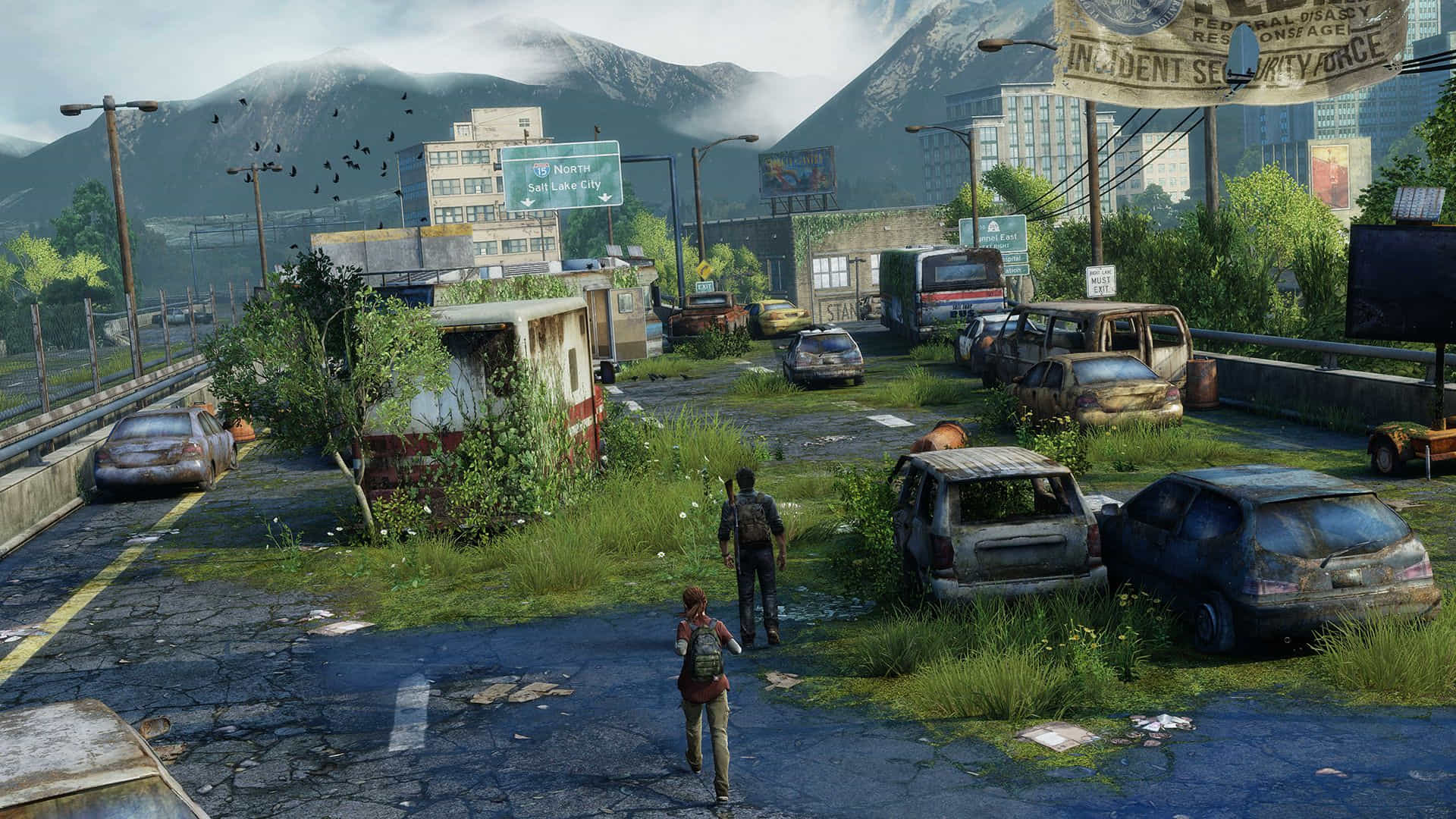 The Last of Us is an action-adventure survival horror game played from a third-person perspective. The player traverses post-apocalyptic environments such as towns, buildings, forests, and sewers to advance the story. The player can use firearms, improvised weapons, and stealth to defend against hostile humans and cannibalistic creatures infected by a mutated strain of the Cordyceps fungus. For most of the game, the player takes control of Joel, a man tasked with escorting a young girl, Ellie, across the United States. The player also controls Ellie throughout the game's winter segment, and briefly controls Joel's daughter Sarah in the opening sequence.
In combat, the player can use long-range weapons, such as a rifle, a shotgun, and a bow, and short-range weapons such as a handgun and a short-barreled shotgun. The player is able to scavenge limited-use melee weapons, such as pipes and baseball bats, and throw bottles and bricks to distract, stun, or attack enemies. The player can upgrade weapons at workbenches using collected items. Equipment such as health kits, shivs, and Molotov cocktails can be found or crafted using collected items. Attributes such as the health meter and crafting speed can be upgraded by collecting pills and medicinal plants. Health can be recharged through the use of health kits.
Though the player can attack enemies directly, they can also use stealth to attack undetected or sneak by them. "Listen Mode" allows the player to locate enemies through a heightened sense of hearing and spatial awareness, indicated as outlines visible through walls and objects. In the dynamic cover system, the player can crouch behind obstacles to gain a tactical advantage during combat. The game features periods without combat, often involving conversation between the characters. The player can solve simple puzzles, such as using floating pallets to move Ellie, who is unable to swim, across bodies of water, and using ladders or dumpsters to reach higher areas. Story collectibles, such as notes, maps and comics, can be scavenged and viewed in the backpack menu.
The game features an artificial intelligence system by which hostile human enemies react to combat. If enemies discover the player, they may take cover or call for assistance, and can take advantage of the player when they are distracted, out of ammunition, or in a fight. Player companions, such as Ellie, can assist in combat by throwing objects at threats to stun them, announcing the location of unseen enemies, or using a knife and pistol to attack enemies.
DOWNLOAD: The Last of Us