[PS4 Game] God of War 2018
|
God of War is an action-adventure game developed by Santa Monica Studio and published by Sony Interactive Entertainment (SIE). Released worldwide on April 20, 2018, for the PlayStation 4 (PS4), it is the eighth installment in the God of War series, the eighth chronologically, and the sequel to 2010's God of War III. Unlike previous games, which were loosely based on Greek mythology, this installment is loosely inspired by Norse mythology, with the majority of it set in ancient Scandinavia in the realm of Midgard. For the first time in the series, there are two protagonists: Kratos, the former Greek God of War who remains the only playable character, and his young son Atreus. Following the death of Kratos' second wife and Atreus' mother, they journey to fulfill her request that her ashes be spread at the highest peak of the nine realms. Kratos keeps his troubled past a secret from Atreus, who is unaware of his divine nature. Along their journey, they encounter monsters and gods of the Norse world.
Described by creative director Cory Barlog as a reimagining of the franchise, a major gameplay change is that Kratos makes prominent use of a magical battle axe instead of his signature double-chained blades. God of War also uses an over-the-shoulder free camera, with the game in one shot, as opposed to the fixed cinematic camera of the previous entries. It was the first 3D AAA game to use a one-shot camera. The game also includes role-playing video game elements, and Kratos' son Atreus provides assistance in combat. The majority of the original game's development team worked on God of War and designed it to be accessible and grounded. A separate short text-based game, A Call from the Wilds, was released in February 2018 and follows Atreus on his first adventure.
God of War received universal acclaim for its story, world design, art direction, music, graphics, combat system, and characters, in particular the dynamic between Kratos and Atreus. Many reviewers felt it had successfully revitalized the series without losing the core identity of its predecessors. It received a number of perfect review scores, tying it with the original God of War (2005) as the highest-rated game in the series, as well as one of the highest-rated PlayStation 4 games on the review aggregator Metacritic. Among other awards and nominations, God of War was awarded Game of the Year by numerous media outlets and award shows. The game performed well commercially, selling over five million copies within a month of its release and over 10 million by May 2019, making it one of the best-selling PlayStation 4 games as well as the best-selling game in the series. A novelization was released in August 2018, followed by a prequel comic series published from November 2018 to February 2019. An untitled sequel is scheduled for release in 2022 for the PlayStation 4 and PlayStation 5.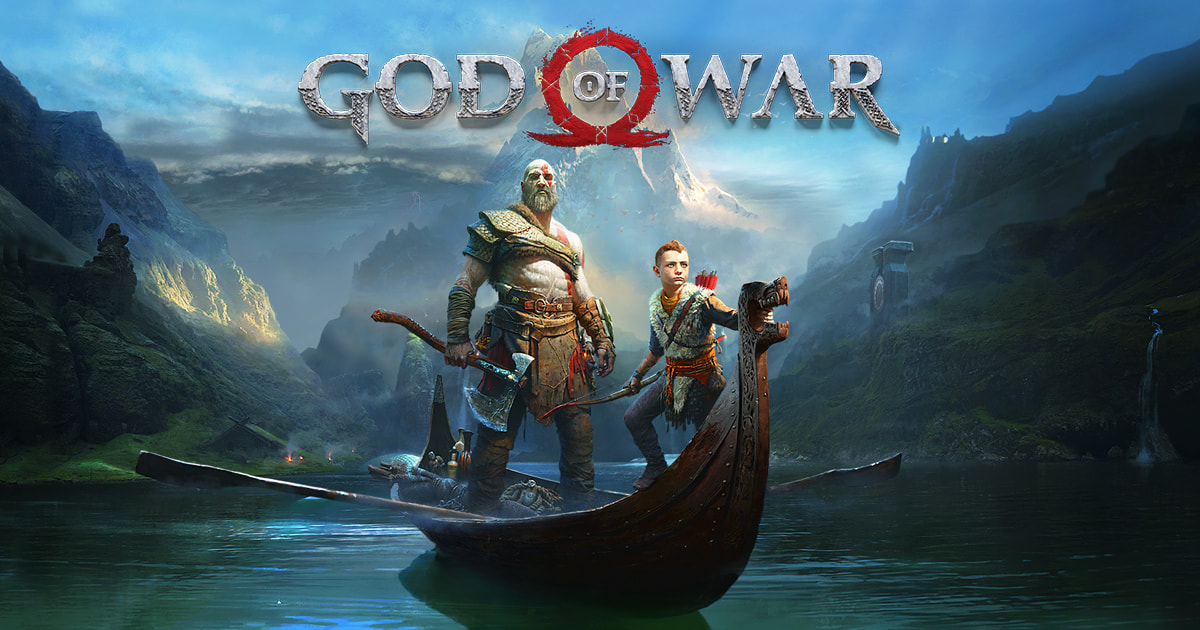 God of War is a third-person action-adventure video game. It features an over-the-shoulder free camera, a departure from the previous installments, which featured a fixed cinematic camera (with the exception of 2007's two-dimensional side-scroller Betrayal). Cinematographically, the game is presented in a continuous shot, with no camera cuts or loading screens. Although the previous main installment, Ascension (2013), introduced multiplayer to the series, this installment is single-player-only. Regarding the level structure, director Cory Barlog said "it's open, but it is not an open world." Due to its openness, a fast travel feature is unlocked later in the game. Swimming, an ability in previous games, was cut; players instead use a boat to traverse bodies of water. Unlike previous games, which allowed players to jump freely at anytime, jumping can now only be done at designated areas, such as at a rock face or ledge. Throughout the game, players battle Norse mythological foes, like dark elves, wulvers, and draugrs, as well as Gullveig and the revenants, beings warped by seiðr magic, among many others. Valkyries appear as optional boss battles. Among the many side quests, players can free the imprisoned dragons Fáfnir, Otr, and Reginn—dwarves who were turned into dragons—in addition to battling one called Hræzlyr, a story-based boss battle.
The player controls the character Kratos in combo-based combat and puzzle game elements. The gameplay is vastly different from previous games, as it was completely rebuilt. A major change is that Kratos no longer uses his signature double-chained blades, the Blades of Chaos, as his default weapon. Instead, he uses a magical battle axe, called the Leviathan Axe, which is infused with ice elemental magic. The axe can be thrown at enemies and magically summoned back to his hand, similar to Thor's hammer Mjölnir. Larger enemies have precision targets, and throwing the axe at those targets stuns the enemy. The weapon can also be thrown at environmental objects to trigger a damaging explosion. It can freeze objects and some enemies in place for puzzle solving until the axe is summoned back to Kratos' hand. The axe has standard light and heavy attacks. Over time, it can be upgraded with runes to allow for magical runic attacks, with one slot being for a light magical attack and the other for a heavy one. This provides players with a variety of options to cater to their own play style. Another new weapon that Kratos utilizes is the Guardian Shield. When not in use, it folds up and appears like a vambrace on his left forearm. When summoned, the shield can be used offensively or defensively, similar to the Golden Fleece in previous games. Kratos also utilizes hand-to-hand combat, a feature originally introduced in Ascension. The Blades of Chaos, infused with fire elemental magic, are acquired later in the game via a plot device and perform in a similar manner as in previous installments—they are a pair of blades attached to chains that can be swung around in various maneuvers. The weapon can also be upgraded with magical runic attacks.
As in the earlier games, there is a "Rage" ability, this one called Spartan Rage. Like the previous versions, the Rage ability has a meter that gradually fills during combat. With this ability, Kratos uses powerful bare-handed attacks, as opposed to weapons, to greatly damage enemies. The game also features role-playing video game (RPG) elements. There are crafting resources for the player to find that allow them to create new or upgrade existing armor with better perks. Players also accumulate a currency called Hacksilver, a key component in crafting and purchasing new items. Experience points (XP) are used for learning new combat skills. Throughout the game world, players find chests containing random items, such as enchantments for improving armor and weapons, as well as the Hacksilver currency. There are also two special items, Iðunn's Apples and Horns of Blood Mead, which increase the maximum length of the health and rage meters, respectively. These meters are replenished by green and red orbs dropped by downed foes and found throughout the game world. Quick time events have changed from previous games. Enemies display two meters above their heads, one for health (the color of which indicates the enemy's difficulty) and the other for stun. Filling the stun meter helps to defeat more difficult enemies. When the stun meter is full, a grab prompt will appear. Depending on the enemy, Kratos may rip it in half or grab them and throw them into other enemies, among other possible outcomes.
Although the game is played entirely as Kratos, there are times when the player may choose to passively control his son, Atreus. One button is dedicated to Atreus, and its use depends on the context. For example, if the player needs assistance, they can look at an enemy, press the button, and Atreus will use his Talon Bow to shoot arrows at the enemy. The arrows have little effect on an enemy's health but do increase the stun meter. Over the course of the game, Atreus helps in combat, traversal, exploration, and puzzle-solving. When facing a large number of enemies, he distracts the weaker ones as Kratos fights the stronger ones. If too many enemies gang up on Atreus, he is briefly stunned, but he cannot be knocked out or killed. Atreus also acquires new skills, armor, and runic attacks, as well as special light and shock arrows for his Talon Bow. Atreus' runic attacks summon different spectral animals with different abilities. For example, one summons a pack of wolves that attacks enemies, while another summons the squirrel Ratatoskr who will dig up orbs for the health and rage meters.
DOWNLOAD: God of War 2018