[PC Game] Gold Miner Classic
|
You're collecting the gold nuggets by pressing the screen, the same way you activate the sticks of dynamite which you can use when something else than gold will get in your hands. Between levels you can buy them in the convenient shop. Great and interesting game, you will not gaze away from it!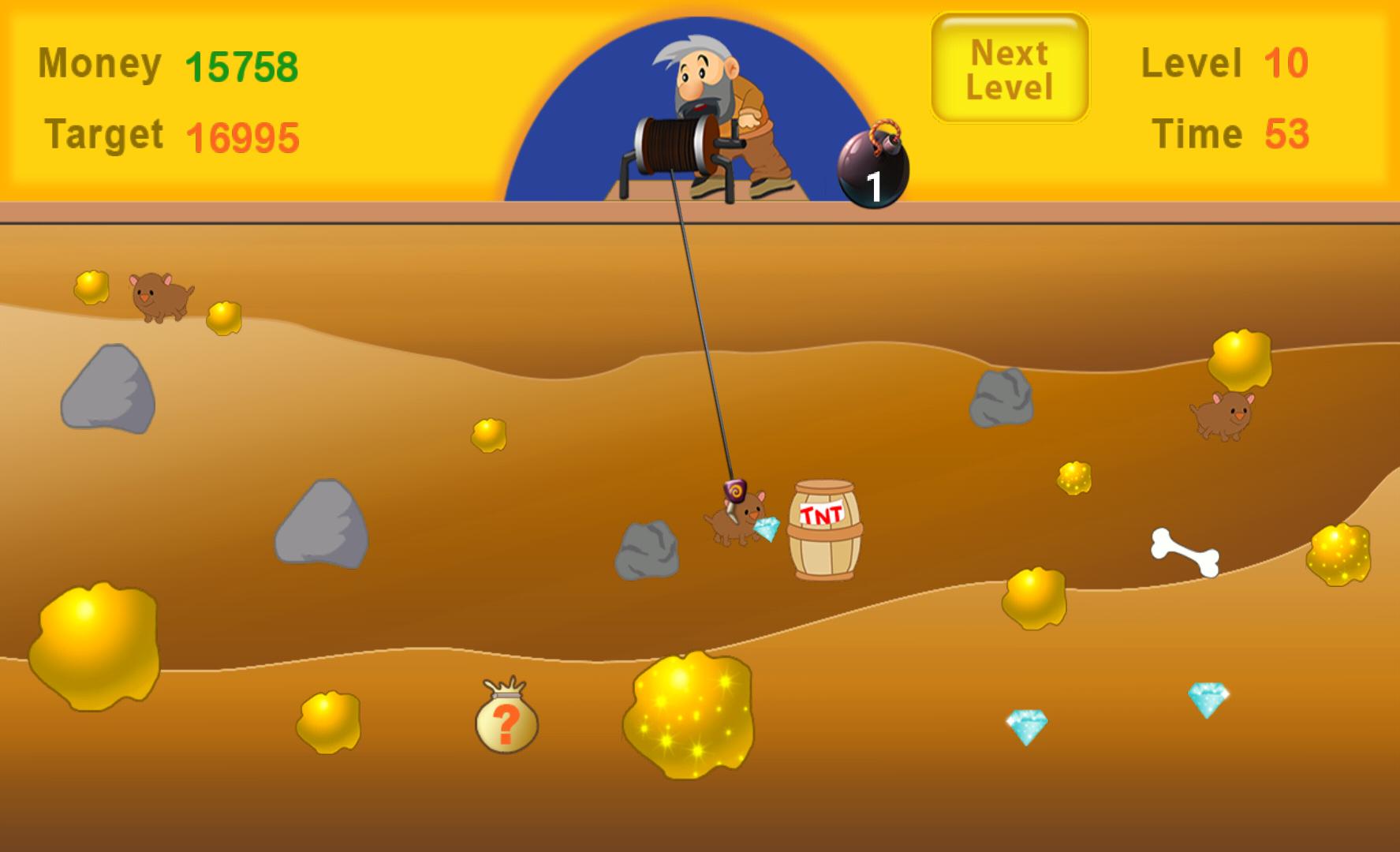 New features:
– Aim on a gold while the hook swings, and click on the screen to release the hook.
– Each level has its own random maps. So it won't be the same experience every time you start this game.
– You could submit your high score to compare with others in the world.
DOWNLOAD: Gold Miner Classic