[PC Game] Yakuza: Like a Dragon
|
Yakuza: Like a Dragon is a role-playing video game developed and published by Sega. It is the eighth main release in the Yakuza series, and was released in Japan and Asia for PlayStation 4 on January 16, 2020. It had a worldwide release on November 10, 2020 for Microsoft Windows (Japan, East and Southeast Asia excluded, without an official reason given by Sega), PlayStation 4, Xbox One and Xbox Series X/S; the latter being released with the game as a launch title. A version with the subtitle International was released in Japan and Asia on February 25, 2021 for the Xbox One, Xbox Series X/S and Windows, and on March 2, 2021 for the PlayStation 5; the latter releasing worldwide on the same date.
In contrast to the previous Yakuza games that focused on the life of Kazuma Kiryu, a man trying to lead a normal life following his retirement from the Tojo Clan, this game instead introduces a new protagonist named Ichiban Kasuga. After being imprisoned for 18 years only to then be betrayed by his former boss, Ichiban goes on a personal quest to become a hero and uncover the reason for his betrayal alongside other playable characters. The game offers bilingual (Japanese and English) audio to the player. Like a Dragon received positive reviews from both players and critics who enjoyed the narrative, characters, gameplay, unique take on the JRPG sub-genre, and visuals.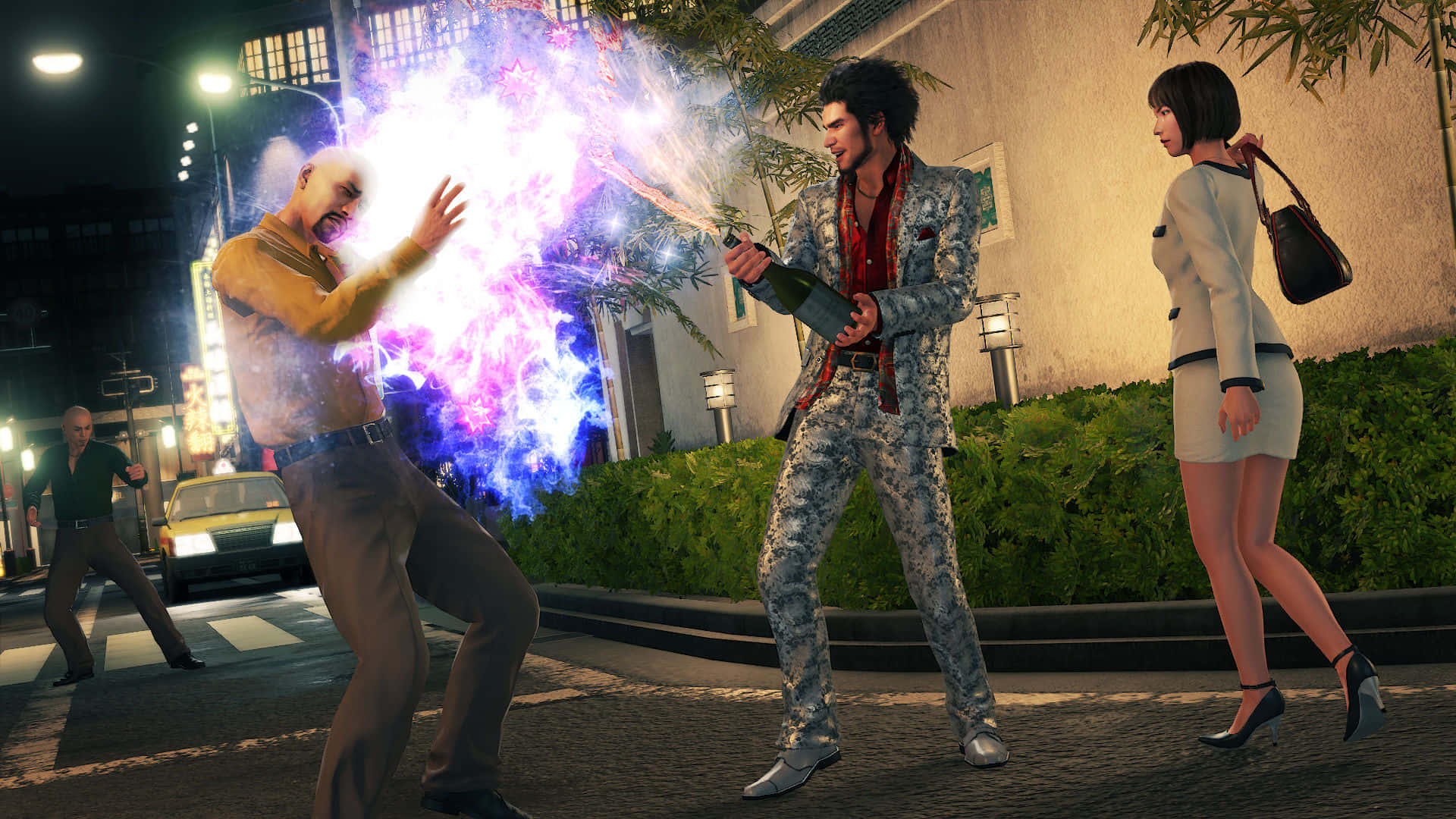 Similar to previous games in the Yakuza series, side-quests (known as sub-stories in-game) can be taken up by the player to gain additional rewards and players are also able to enjoy the various side activities around the map such as karaoke. A new side-activity introduced in this game is Dragon Kart, which is similar to other kart racing games in terms of its gameplay.
A huge departure from previous Yakuza games is the battle system. Instead of the real-time beat 'em up mechanics of previous games, Yakuza: Like a Dragon features turn-based RPG (which was the result of an April Fools joke back in 2019 that was so well received that they retooled the combat from its former real-time beat 'em up mechanics) type combat, with a four-person battle team. However, unlike typical turn-based RPGs, characters may use nearby surrounding items such as bicycles to attack enemies (if the items are near the enemies) or may kick surrounding items to their target if there is an interactive item in the environment on the way to the enemy, an aspect that returns from the previous Yakuza games. Players can also call on various party assists to strengthen the party or defeat enemies, with more assists added as the story progresses or through the completion of sub-stories. Players can still continue exploring the world after completing the game. A new game plus mode with additional difficulty settings exclusive to this mode was released as paid downloadable content for the Japanese version of the game, but it comes as standard in the Western release.
Complementing the new RPG type combat system are Jobs, a form of character classes similar to other RPGs. Players can change any party member's job to better fit the party's playstyle. Currently, there are two jobs that can only be obtained via paid downloadable content.
DOWNLOAD: Yakuza: Like a Dragon
BACKUP LINK: Yakuza: Like a Dragon