[PC Game] Dead Island: Definitive Edition
|
Dead Island features an open world, divided by relatively large areas, and played from a first-person perspective. Most of the gameplay is built around combat (mainly melee weapons) and completing quests. Dead Island is an action role-playing game and uses experience-based gameplay. The player earns XP by completing tasks and killing enemies. Upon leveling up, the player gains health and can invest one skill point into a skill tree and level up one of their skills.
Combat is carried out through either physical attacks or through the use of melee weapons and firearms. Melee weapons are emphasised to the point that firearms are not available for the first half of the game, and consist of blunt and bladed weapons. Melee weapons can also be thrown at targets at any point in the game. Weapons are randomly generated and positioned in predetermined locations as well as found on some enemies; they have unique stats that are generally based on the player's current level. Each weapon can be upgraded three times to increase its stats, and most weapons can be "modded" – customized based on a blueprint to add special features, such as nails or electrified blades, and poison. These weapons will wear out from constant usage and require repairs and careful use, especially because once a weapon becomes damaged beyond a certain point it becomes much more expensive to repair.
There is also a stamina bar, meaning that after a set amount of physical action, such as running, jumping, or swinging a weapon, the character needs to stop to regain his or her stamina. Fighting with a high-level zombie will result in the player often running out of stamina and potentially being killed. The game features "special class" zombies, which are more powerful than the standard zombie. Players need to use flashlights in dark areas and during night-time sections, adding suspense.
Zombies in the game have different abilities, such as the Walkers being Romero-style zombies and the Infected being 28 Days Later-style running zombies. There are also other special zombies in the style of Left 4 Dead.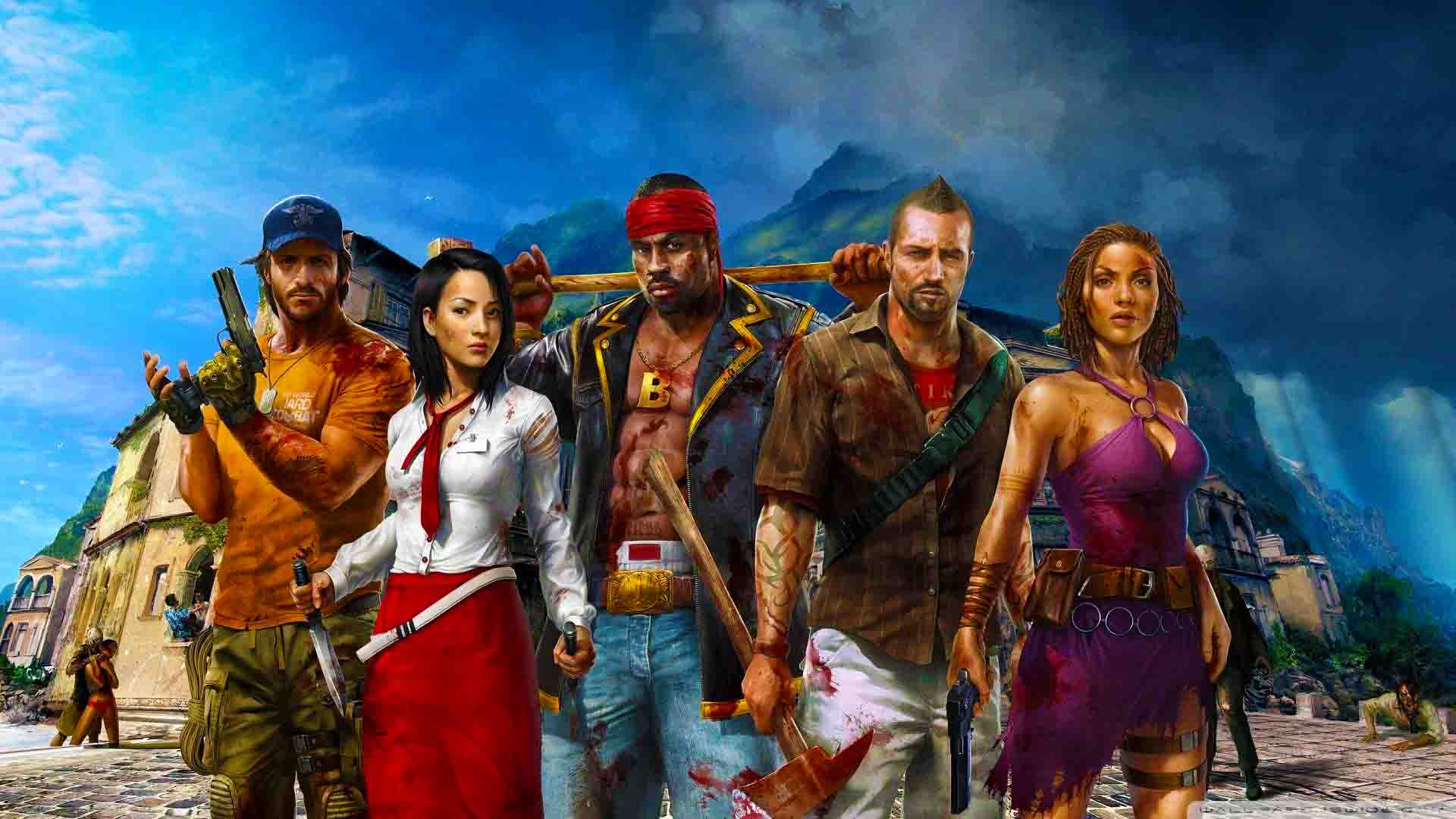 Features:
– Includes all previously released DLC!
– Fully remastered: Experience Dead Island in crisp full HD with Improved graphics, game models and a photorealistic lighting system with physically based shading
– Adrenaline-Fuelled Combat: Smash heads, crack skulls and slice 'em up with the weapon of your choice in the visceral astounding melee combat
– Seamless Coop Multiplayer: Collaborate with your friends, live through a story of the struggle for survival in a world gone mad
– Discover the Island: Explore the island paradise; from the deserted city, secluded beaches and vast highlands – discover the story behind the zombie outbreak
– Experience the atmosphere: Experience the dense atmosphere – feel the destruction, the horror and madness. Immerse yourself in the turmoil that is taking place on the Island.
DOWNLOAD:
– Part 1: Dead Island: Definitive Edition
– Part 2: Dead Island: Definitive Edition
BACKUP LINK:
– Part 1: Dead Island: Definitive Edition
– Part 2: Dead Island: Definitive Edition