[PC Game] Doraemon Story of Seasons
|
Doraemon: Story of Seasons (ドラえもん のび太の牧場物語) is a farming simulation role-playing video game for Nintendo Switch and Microsoft Windows which is a crossover of the Story of Seasons series of video games and the Doraemon franchise. The game is developed by Brownies and Marvelous and published by Bandai Namco Entertainment. The title's release marks the first and only release of a Doraemon video game to the western audience.
The game was released on June 13, 2019 in Japan, and worldwide on October 11, 2019. The PlayStation 4 version of the game was released on July 30, 2020 in Japan, and worldwide on September 4, 2020.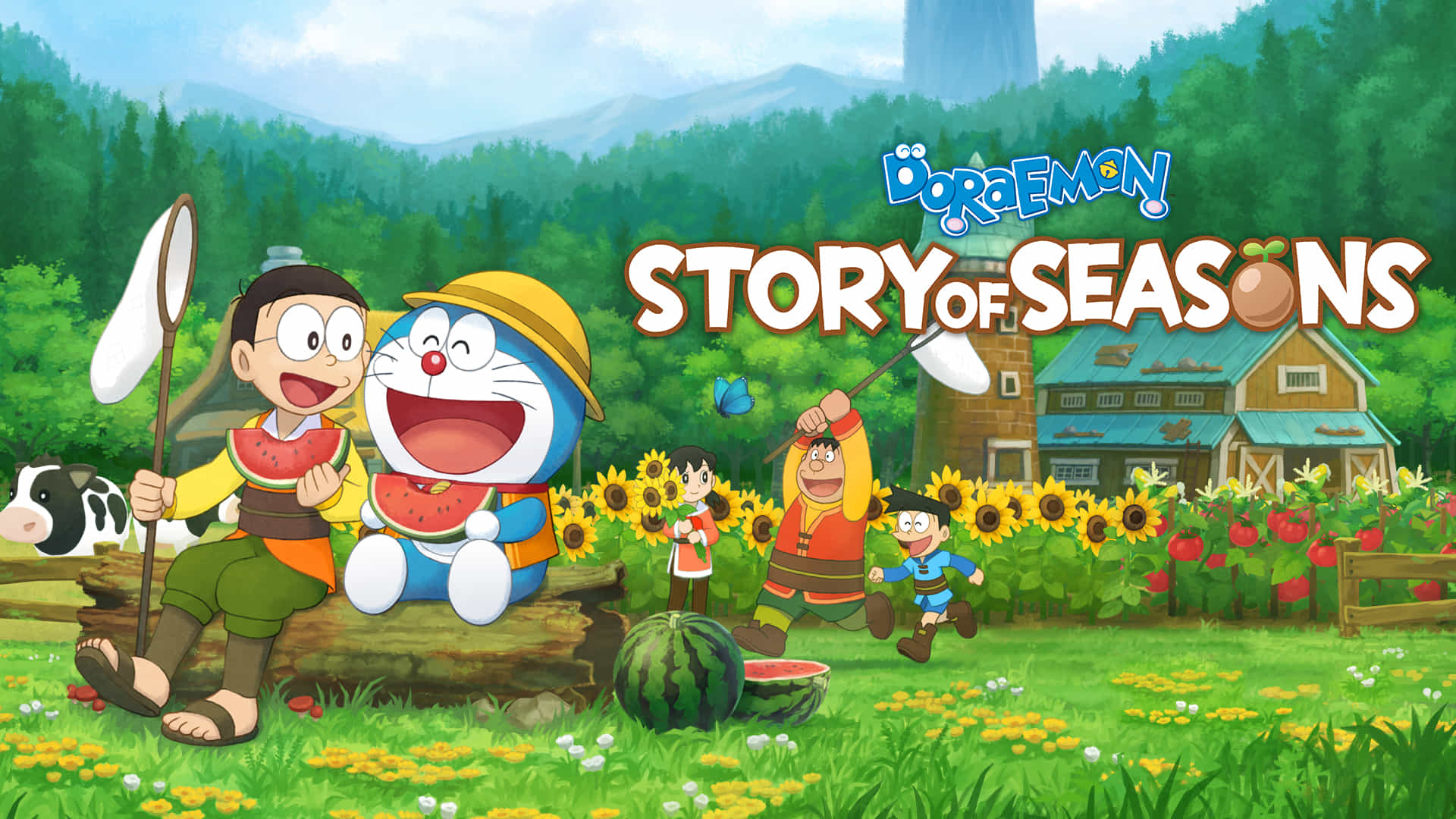 Noby and Doraemon come across a mysterious seed and plant the seed right away. It grows into a large tree right before their eyes, but at the same time a storm suddenly rolls in, Noby and friends are taken in by the sky and blown away somewhere to another timeline. When they came to, Noby and friends were at the foot of a strange, large tree. Doraemon, who lost their gadgets in the storm and are unable to return to their world, are at a loss as to what to do.
In the search of Doraemon's gadget and what happen to them, they come into the place called Shizen Town where they meet new friends along the way and Noby start the farm life. Later, Noby and friends come across the beautiful Goddess who told them the large tree actually a bio-machine following the mystery behind this mess.
DOWNLOAD: Doraemon Story of Seasons
BACKUP LINK: Doraemon Story of Seasons