Hero Siege is a Hack 'n' Slash game with roguelike- & RPG elements. Annihilate hordes of enemies, grow your talent tree, grind better loot and explore up to 7 Acts enhanced with beautiful Pixel Art graphics! This game offers countless hours of gameplay and up to 4 player online multiplayer!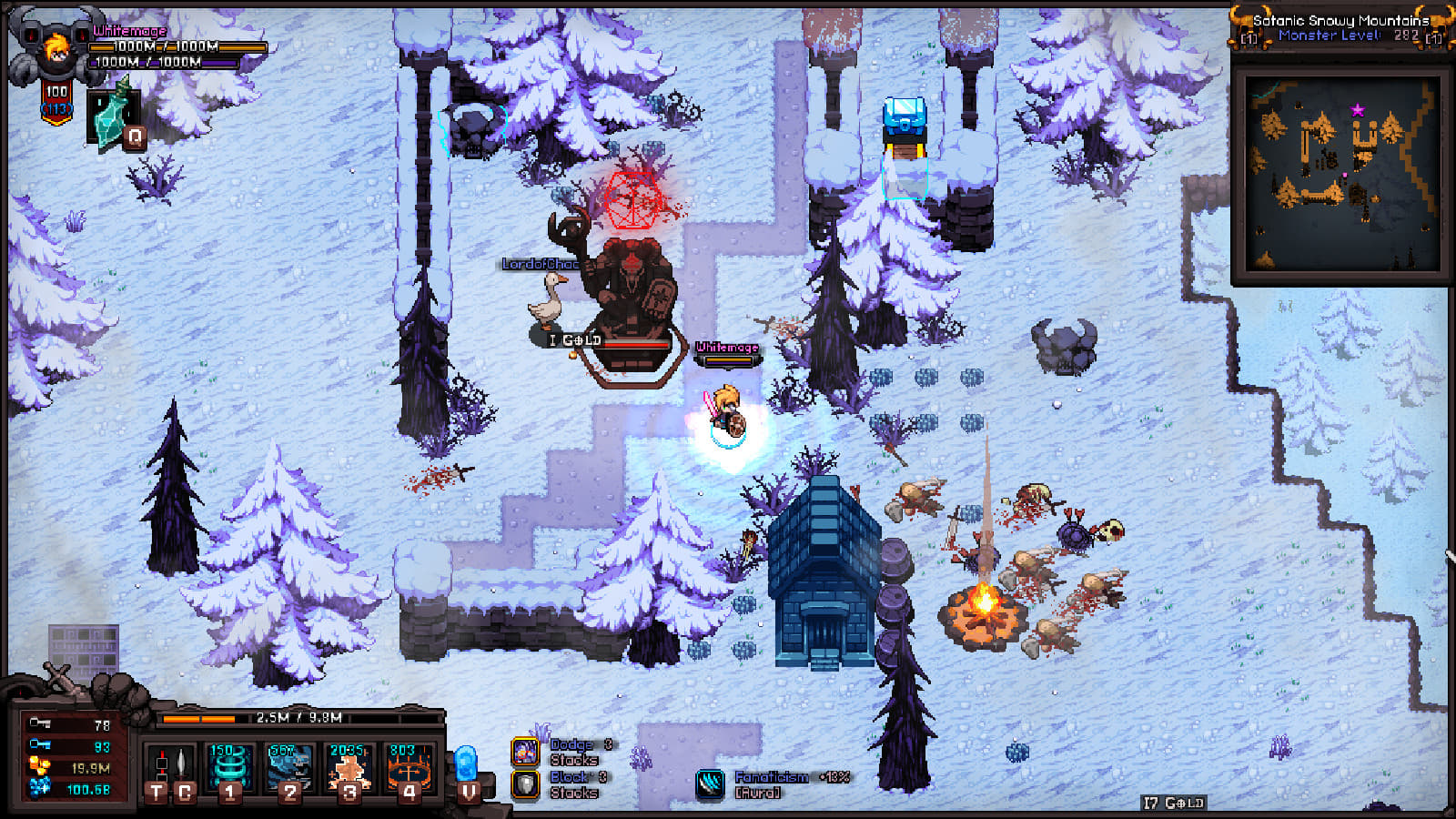 Features:
– ONLINE MULTIPLAYER with up to 4 players!- Randomly generated levels, items, dungeons, bosses, secrets and events. Every game session you play is different!
– Over 350 unique crafted items that are either passive, usable or orbiting.
– Over 80 different enemies with the possibility to spawn as rare or elite with extra hp/damage and abilities, but dropping better loot and giving more exp!
– Over 30 Achievements to unlock!
– Customize your character with over 60 different hats!
– 6 Acts to play through! Extra acts come with Expansion sets!
– Random Dungeons and Crypts to explore and clear from loot and enemies!
– 8 playable classes! Extra classes come with Expansion sets!
– 4 different difficulty levels to unlock!
– Tons of random! Start discovering all the wonderful secrets and content!
– Loot system with: normal, superior, rare, legendary, mythic and satanic loot!
DOWNLOAD: Hero Siege
BACKUP LINK: Hero Siege
BACKUP LINK: Hero Siege