[PC Game] Persona 5 Strikers
|
Persona 5 Strikers is an action role-playing game developed by Omega Force and P-Studio and published by Atlus. The game is a crossover between Koei Tecmo's Dynasty Warriors franchise and Atlus' 2016 role-playing game Persona 5 and is set half a year after the events of the original Persona 5. It follows Joker and the rest of the Phantom Thieves of Hearts as they investigate a series of mysterious events involving people across Japan.
Persona 5 Strikers was released in Japan for Nintendo Switch and PlayStation 4 in February 2020, with a worldwide release for those consoles and Microsoft Windows in February 2021. The game received generally favorable reviews from critics and sold over 1.3 million copies by April 2021.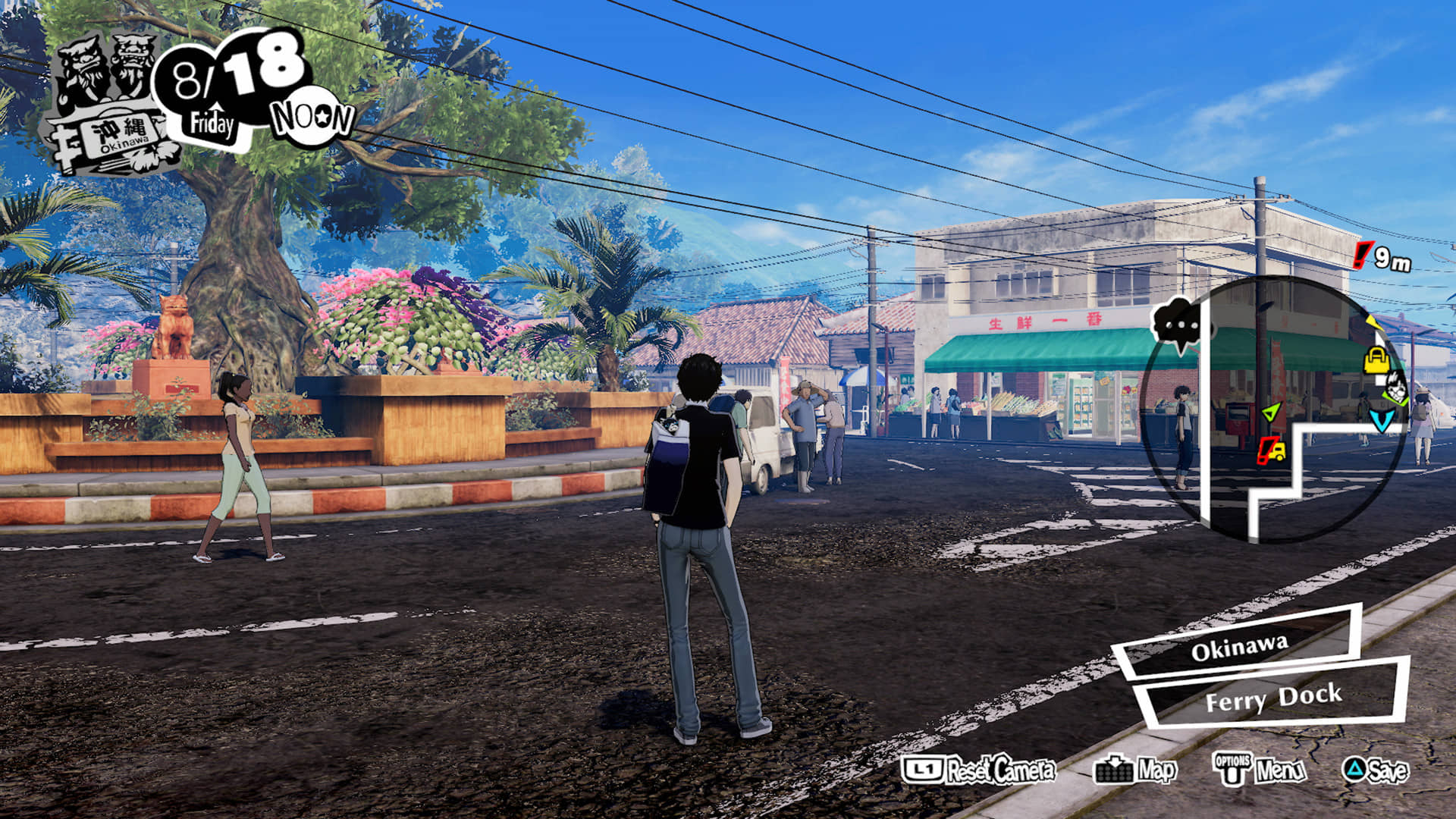 Persona 5 Strikers is a gameplay crossover between Koei Tecmo's hack and slash Dynasty Warriors series, and Atlus' role-playing game Persona series. It features elements from both franchises, such as the real-time action combat of the former with the turn-based Persona-battling aspect of the latter.
Joker, the game's protagonist, is able to wield multiple Personas, which are gained through random drops or by defeating named mini-bosses in dungeons. These Personas can then be brought to the Velvet Room, where they can be fused to create new Personas. The Confidant system from Persona 5 is absent. In its place are Requests, a form of side-quests, and the BOND system, where increasing its level can grant players bonuses such as stat increases. The BOND levels can be increased through interacting with party members, winning battles, and progressing the story throughout the game.
Players can form an active party of maximum four members, with Joker being the only character not removable as an active party member. Outside of battle, active party members can be swapped with standby party members. Players can only control Joker in the real world but are able to control any party member freely when exploring the story dungeons. Exploring dungeons is similar to Persona 5, where players can use stealth to avoid enemies or may occasionally face the need to solve puzzles to progress. The 'Third Eye' also makes a return from Persona 5, where it highlights the enemy's strength and interactive objects. Should the alert meter of the dungeon reach 100%, the party is forced to leave the dungeon. The Alert level can be lowered by winning battles that are initiated with surprise attacks or by leaving the dungeon. Unlike previous entries of the Persona series, leaving the dungeon does not progress time and there are generally no demerits in leaving the story dungeons.
Battles are mostly initiated when the player character comes into contact with the enemy, where they can launch a surprise attack to gain a combat advantage if the enemy has not spotted them. Battles are also now in the form of a real-time combat system. However, players will use a command-based skills menu when using Persona skills. During the time in this menu, the battle will pause to allow tactical positioning of the Persona skills. If the party deals critical damage or deals damage that the enemy is weak to, the enemy may be knocked down for an 'All-Out Attack' which deals a large amount of damage. All party members can obtain new moves, known as Master Arts, by controlling the characters manually and defeating enemies. If all active party members are knocked out in battle, a game over occurs.
DOWNLOAD: Persona 5 Strikers
BACKUP LINK: Persona 5 Strikers