[PC Game] Alien Shooter 2: Conscription
|
A stand-alone add-on was released in 2010, titled Alien Shooter 2: Conscription. It features a new campaign, a few new weapons, several new types of monsters, and a new mode "Career" with five long levels of intense action. The story is a spin-off to original game, telling the story of a new recruit of M.A.G.M.A. corporation, who is stationed on one of the military bases. Suddenly, a base is under attack and the protagonist is forced to fight for his life. Later, he is assigned by the General to assist officer Donaldson and his squad in protection of a secret bunker. The mission is a failure, all squad is killed by aliens, and the recruit is heading to evacuation site, where he is ambushed by his own troops. Surviving the ambush, he is heading to the bunker in order to find out what dark secret the General was trying to hide. After discovering that the General was trying to breed his own version of aliens, the recruit, allying himself with corporal Jane, also betrayed by the General, destroys the facility and travels to the General's headquarters using the teleport. Even though Jane is got killed, the recruit succeeds in defeating hordes of escaped aliens and the General's personal army. The recruit confronts the General, who is piloting a giant mech-suit, and kills him, ending his scheme.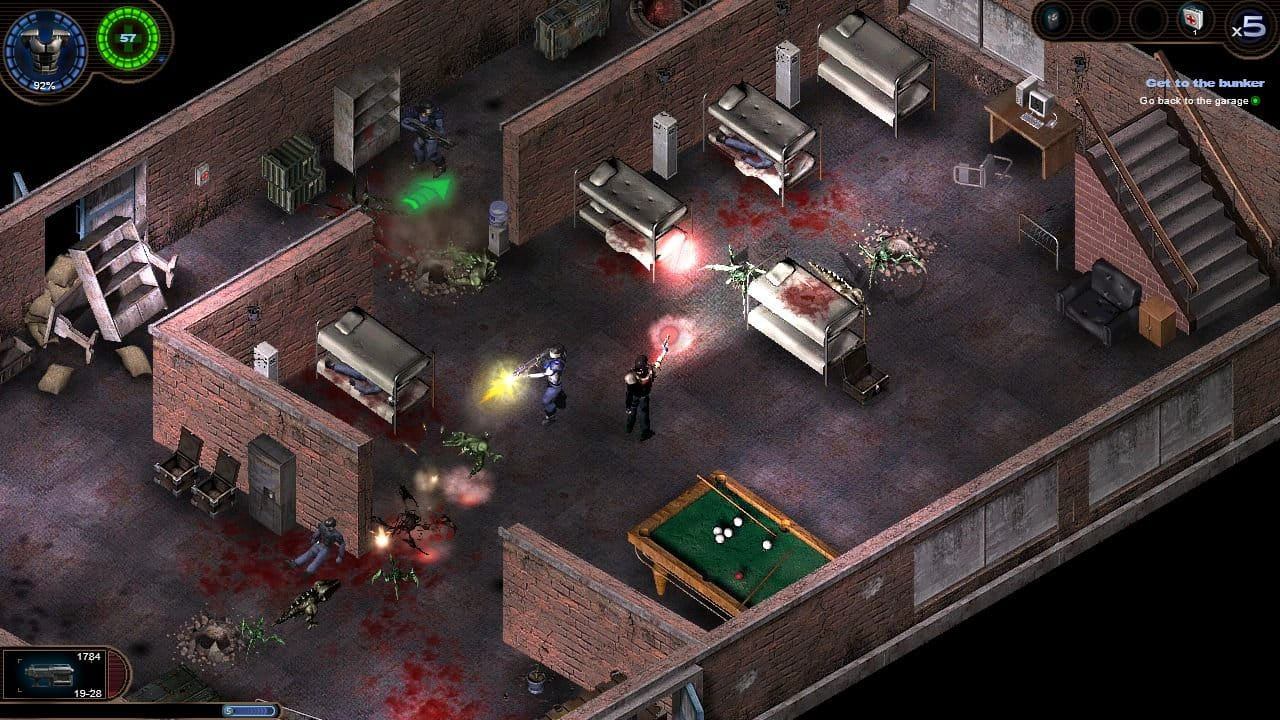 Key Fetures:
– Huge crowds of enemies, more than 100 aliens on one map at a time.
– Ability to upgrade the main character's parameters.
– More than 60 weapon types, including sniper rifles.
– Lots of auxiliary devices, including radar and battle drones.
– Several types of vehicles to drive.
– Three game types: Campaign, Survive, Gun Stand.
DOWNLOAD: Alien Shooter 2: Conscription
BACKUP LINK: Alien Shooter 2: Conscription