Dead Cells is a roguelike video game inspired by Metroidvania-style games, developed and published by Motion Twin. After a year in early access, Dead Cells was released for Linux, macOS, Microsoft Windows, Nintendo Switch, PlayStation 4, and Xbox One on August 7, 2018. A mobile port for iOS was released on August 28, 2019 and an Android port was released on June 3, 2020.
In the game, the player takes the role of an amorphous, gelatinous creature that takes control of a corpse in a dungeon, through which they must fight their way out. The player gains various weapons, treasure and other tools through exploration of the procedurally-generated levels to fight undead creatures within it. At times, the player gains "cells", a type of in-game currency that can be used to purchase permanent upgrades or unlock items. Dead Cells uses a permadeath system, causing the player to lose all cells and other currencies or items upon each instance of death. Motion Twin was inspired by The Binding of Isaac in developing the game.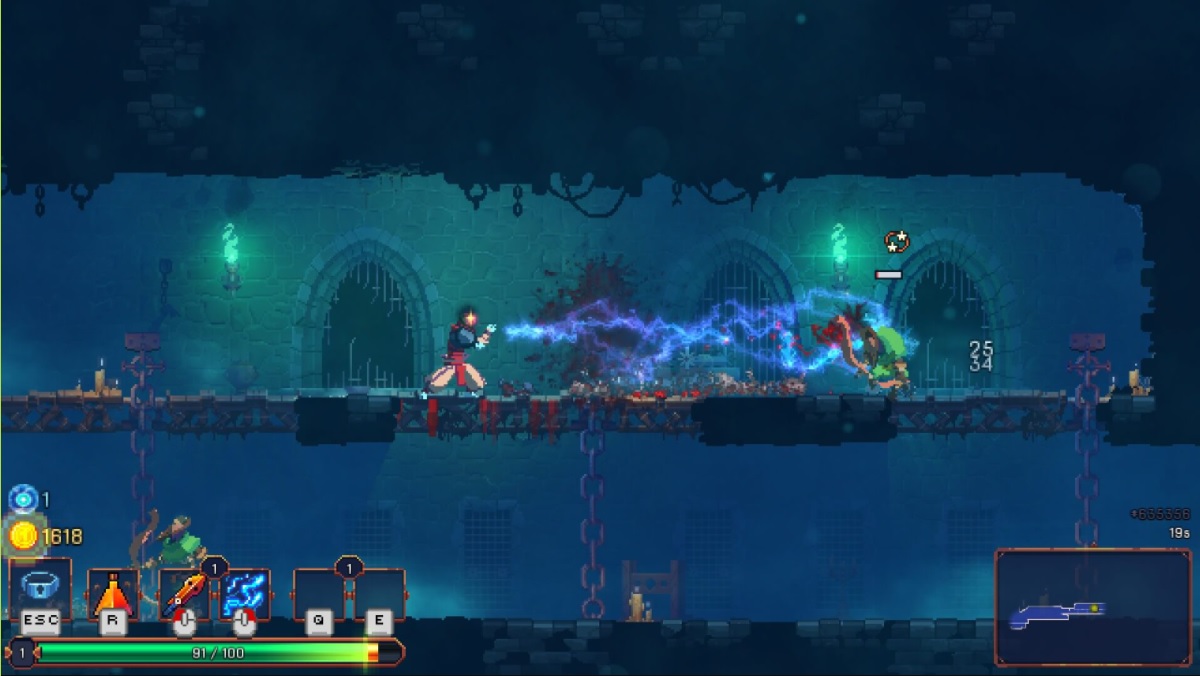 Dead Cells is described as a "roguevania", a combination of procedurally-generated roguelike games and action-exploration-based Metroidvania games. The player controls a mass of cells that occupy and control the body of a deceased prisoner at the start of each game. As they explore a series of dungeons and fight the creatures within, they collect weapons, skins, abilities, power-ups, and money. Enemies will sometimes drop cells when defeated, which can be used to obtain permanent power-ups such as additional health potions or items that can be bought or found in later runs. These cells can only be spent at the end of a dungeon section, though players can choose not to spend them; if a player dies before then, they lose all collected cells.
Each level is procedurally generated by merging of predesigned sections in a random configuration along with random placement of enemies and items. The game's combat is compared to the Souls series, with difficult enemies with certain behaviors the player can learn, and where frequent player-character death is a fundamental part of the game. At intervals throughout the game, the player must defeat boss enemies known as "Keepers". There are six Keepers in the game—The Concierge, Conjunctivius, The Time Keeper, The Giant, The Hand of the King, and The Collector.
The game includes Twitch integration, allowing viewers, via the stream's chat, to influence the game, such as voting for which upgrade paths the player should take.
DOWNLOAD: Dead Cells
BACKUP LINK: Dead Cells